Transform Your Home with a Professional RESIDENTIAL Painting Contractor in New Haven
Do you want to get your house painted? Have you been looking for a local painter serving New Haven County, but unable to find a trustworthy and affordable option? At Infinity Painting LLC, we are proud to be a locally owned and operated painting company that specializes in interior painting and house painting services! Our team of painting contractors is friendly and professional, eager to help you choose the right paint colors and options and provide you with a cost free estimate on your residential painting needs.
We don't sacrifice quality in our house painting! Our contractors will be with you every step of the way, making sure that you are happy with everything for the color to the trim to the finish! With Infinity Painting, you'll get fast house painting using the best techniques and tools for the paint job you've always wanted at the price you could only dream of.
Expert House Painters in New Haven: Enhance Your Home with a Flawless Paint Job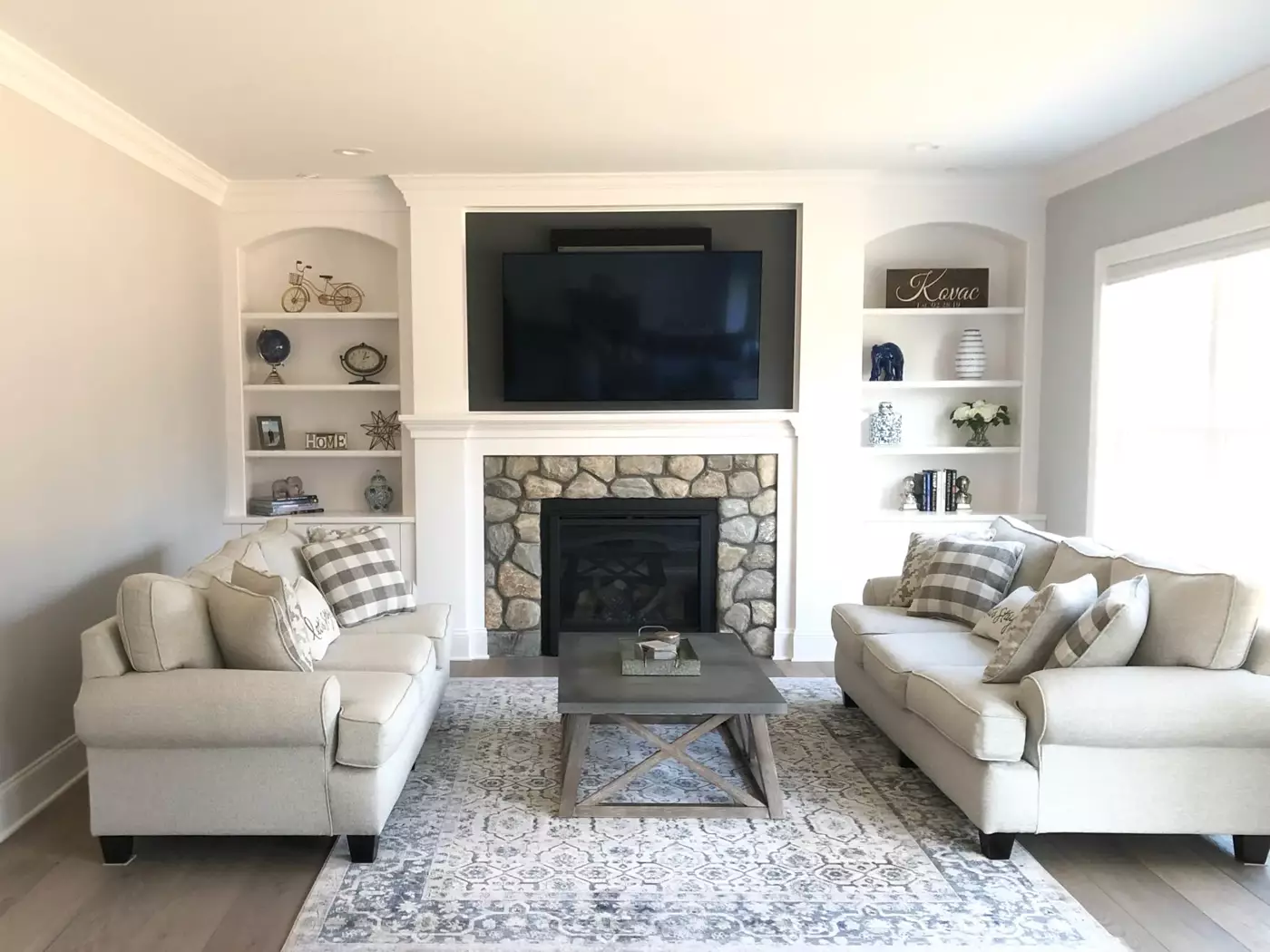 Find Reliable Painting COMPANY Contractors for Your Home's Paint Job in New Haven
Our house painting company is dedicated to providing our clients with the best local painting service across the state. If you have a home that needs painted anywhere in Central Connecticut, Infinity Painting LLC can help you get a lasting, beautiful paint job for the interior or exterior of your home.
Revamp Your Home with Interior Painting Projects: Trusted New Haven Painting Contractors Deliver Quality Work
No matter how many rooms your home has, you want each of them to make a good impression and reflect your unique style and warmth into your home. There is no interior house painting project too large for the team of Infinity Painting. Call today and our team will give you an easy and fast painting estimate based on the number of rooms and room size for your project. You can trust our interior painting contractors to always treat your home with care and complete a thorough cleanup of the work area once the job is done.
Professional House Painting Services by New Haven's Finest Painters: Transforming Homes with Expert Color Staining
Infinity Painting LLC has years of experience as local house painters, working with a variety of materials and surfaces such as wood, stucco, brick, shingles, vinyl, and other mediums. When you need an exterior house painting done right, you can trust our prompt and friendly team of painting contractors to get the job done on time and to your specifications. As exterior painters, we know what it takes to prep your house for painting, match your ideal house colors, and provide a high quality painting that lasts for years to come.
Experienced Painters for Your House Painting Project in New Haven: From Start to Finish, We Make Your Home Shine
Have you been searching for a residential painter near me? Infinity Painting LLC has years of experience helping local homes to look their best with a full selection of local interior and exterior painting services! Call today to schedule your free house painting estimate.
Frequently Asked Questions About Residential PAINT JOB