Kitchen Cabinet Painting & Refinishing Pros
Our imported European Cabinet Coating is second to none for painting kitchen cabinets in the Connecticut area. This is a special order cabinet poly system that comes from Italy, designed to help instill your cabinets with everlasting life and beauty. You can always trust our experience painting contractors serving New Haven County to provide a superior service with a smile.
Cabinet Painting is the Easiest Way To Spruce Up Your Home
Freshly painted cabinets can make a whole lot of difference to how your kitchen looks. And depending on the colors you choose, it can make the space look much brighter as well. Not to mention, repainting your kitchen cabinets is a lot more affordable and less time consuming than completely replacing your cabinetry.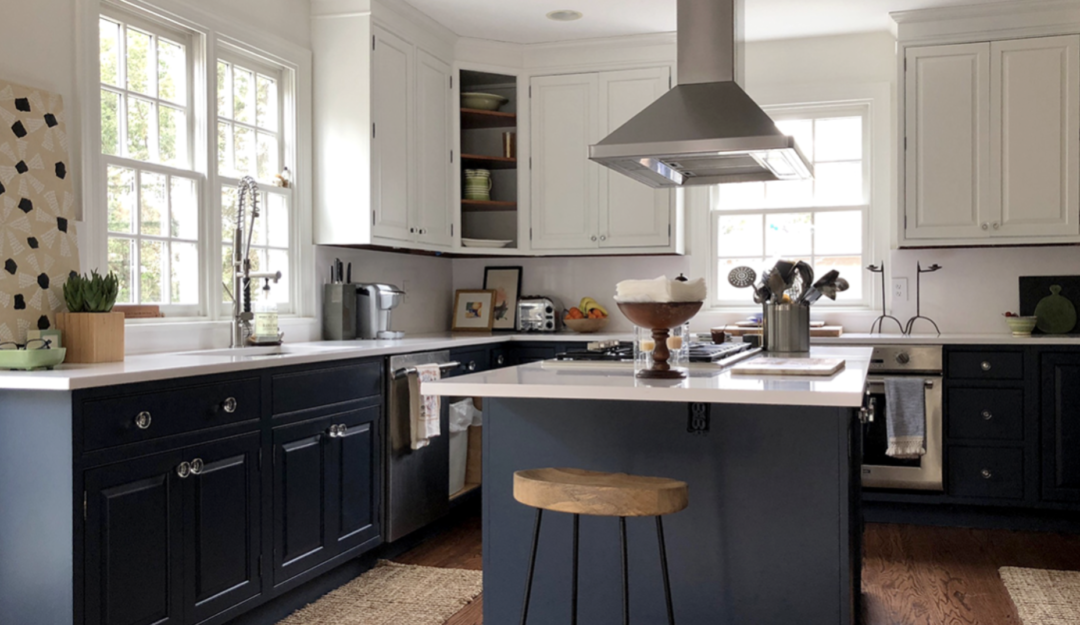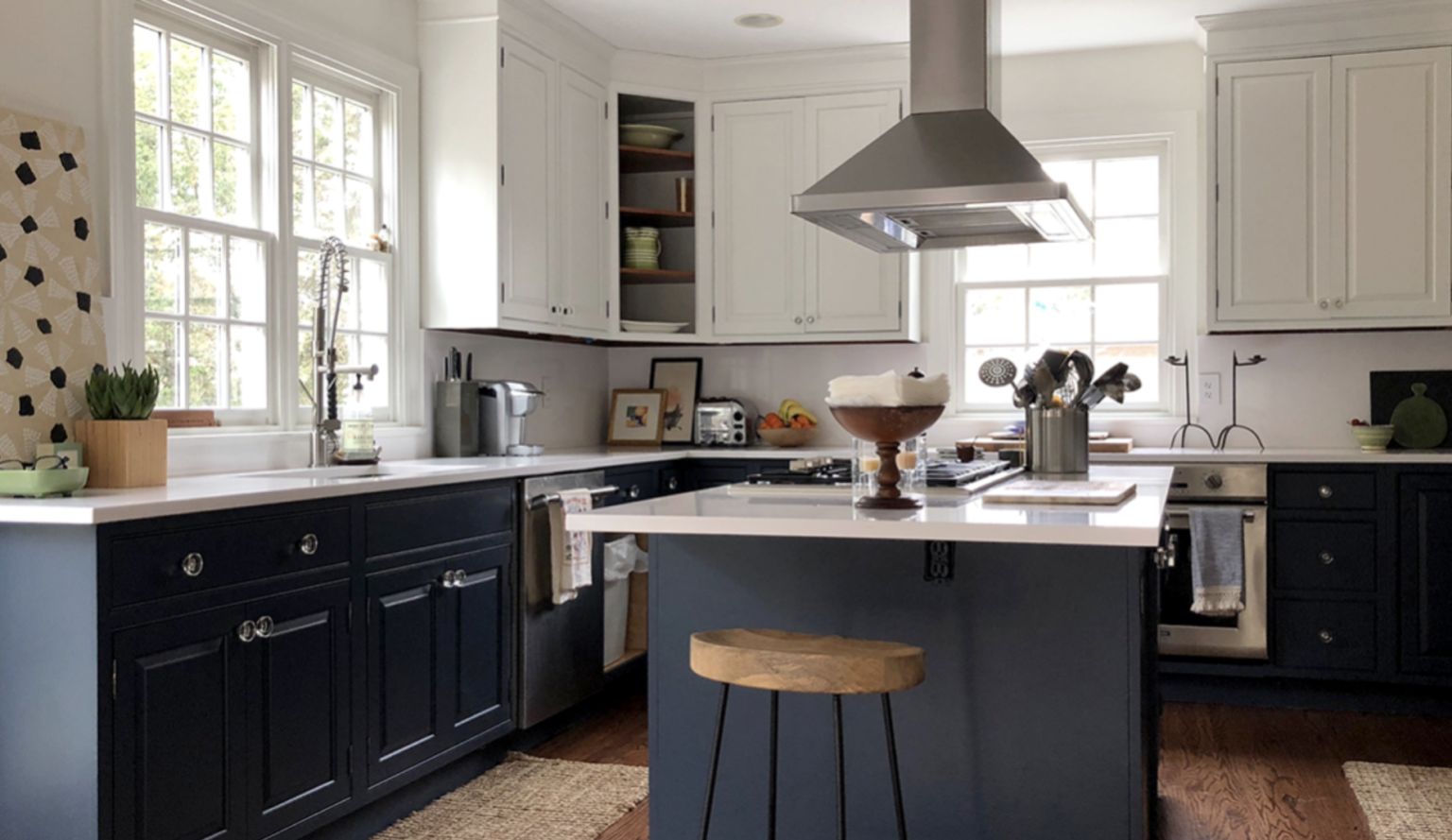 STEPS For

PAINTING Kitchen Cabinets
Affordable Options For Beautiful Cabinets
There aren't a lot of options out there for changing up the way your cabinets look. At least, not without having to tear out your existing cabinets and have new ones installed. No matter how much you might not like the way your cabinets look, you'll probably still have a difficult time making the decision to invest in replacement options.
Instead, many homeowners turn to easier, quicker solutions for kitchen cabinet updates. From installing new handles and adding interior linings, to refinishing, staining, or painting, there are still affordable ways to keep your cabinets looking their best. Our kitchen cabinet refinishing contractors can help you get the look and feel of beautiful new cabinets without the mess, time, and high price tag of a new installation.
Plenty of homeowners start by considering cabinet replacement options, but eventually look for a local cabinet painter near me to provide a more affordable solution that still allows them to bring their cabinets up to date.
Upgrade Your Cabinets in a Flash
Remodeling takes a long time. The bigger the space you want to update, the longer it will take before you have the space you want. And when it comes to spaces that you use the most, like your kitchen, that amount of downtime can be daunting. Most remodels can take an average of 6-10 weeks; an exorbitant amount of time for someone who might just want to have their kitchen refreshed a bit or brought up to date. On the other hand, cabinet painting can be done in a single week, on average!
Painting cabinets in your home can open up a whole new world of colors to add to your kitchen. Sometimes, you may not get cabinets of the color of your choice. But when you paint the cabinets, you can choose from a wide variety of colors and may be able to get the exact color of your choice. You can select colors that complement your existing decor or even choose a combination of colors to give your kitchen a new look.
Sustainable and
Eco-Friendly
When you choose cabinet refinishing near me, you are choosing to reuse the existing materials that you have, instead of disposing of them and buying new ones. This way, you will use the existing materials for much longer, putting less waste back into the environment.
Increase Your Home Value With A Cabinet Refinishing
Painting the cabinets in your kitchen will help to enhance the look of your kitchen. It is one of the most affordable ways that you can improve your home. Not to mention, painting or refinishing cabinets is one of the best ways to add value to a property before sale without spending a ton.
Most FLY-BY-NIGHT-painters, will last a couple of seasons, because they can't maintain a level of professionalism, quality, customer service. How we go about painting kitchen cabinets is the best you will find in the area! 
New Haven Painters LLC specializes in all aspects of residential painting and commercial painting. We offer a wide range of services to meet your needs, including house painting, commercial painting, deck staining, exterior painting, interior painting, and cabinet painting services. Our areas served are all across Connecticut. For more information see our portfolio or contact us for a free estimate.
Infinity Painting LLC is an excellent company! Gerardo and his team are knowledgeable, professional and they take great pride and care while working in your home. They understand the need to create a great customer experience. Their finished product is superb. That have gained a loyal customer.
Positive: Punctuality, Quality, Responsiveness, Value
Infinity Painting showed up when they said they would, and did an excellent job with my kitchen. I will recommend them to everybody
After coming highly recommended from our town forum, we hired Gerardo to reface our kitchen cabinets. He was very professional from start to finish. Made sure everything was prepped properly so that our kitchen was left with no mess. Gerardo also covered the previous hardware holes and installed the new hardware and left it with a flawless finish. We would highly recommend Infinity Painting.
What an amazing and thorough job! I cannot recommend Ger and his team enough! They repainted our entire house and kitchen cabinets. Each room now looks and feels so inviting. Would use again and recommend to everyone I know.
Frequently Asked Questions About Kitchen Cabinet Painting