Car Dealership Painting SERVICES
PAINTING FOR AUTO DEALERSHIPS IN CONNECTICUT
Infinity Painting is your go-to resource for car painting services in New Haven, CT. Our reputation as a beloved commercial painting service provider in CT stems from our unwavering commitment to quality, professionalism, and customer satisfaction. We understand the importance of aesthetics in attracting and retaining customers. We deliver top-notch paintwork solutions that make your space stand out.
Auto dealerships present a unique set of challenges and requirements. From showroom floors to service bays and administrative offices, each area needs careful consideration to ensure it reflects your brand and enhances the overall customer experience. We have the expertise and experience to handle these nuances. Our team of professional painters is adept at transforming spaces into vibrant, inviting, and professional environments that leave a lasting impression on your clients.
Our comprehensive services cover both interior and exterior spaces. Whether you want to revitalize your showroom, add a protective coat to your service area, or give a fresh look to your exterior facade, our painters got you covered. We use high-quality, durable paints that enhance aesthetics and provide long-lasting protection against wear and tear.
We work closely with you to understand your vision, brand, and needs. It enables us to provide a personalized paint service that meets, and often exceeds, your expectations.
Moreover, we value your time and business operations. Our team ensures minimal disruption to your activities by offering flexible scheduling options. We deliver our services efficiently, maintaining strict adherence to timelines without compromising on the quality of our work.
Choose us for your car paintwork needs in New Haven, CT, and experience the difference that professional, reliable, and customer-focused services can make. Contact us at (833) 724-6828 for a free estimate.
PROFESSIONAL AUTO DEALERSHIP PAINTING SERVICES IN CT
We pride ourselves in offering top-tier auto dealership painting services that embody quality, transparency, and utmost professionalism. We've built our reputation as the premier commercial painting contractor in the New Haven area based on trust, punctuality, and superior craftsmanship.
We provide a comprehensive, detailed estimate and contract upfront, laying out exactly what areas will be painted and what will not. There's no ambiguity or confusion – just clear, straightforward communication. We respect your time and budget, providing fair pricing that aligns with industry-leading quality and the use of premium materials.
With us, reliability is a guarantee. We honor our commitments and show up as promised. You won't find yourself anxiously waiting or wondering if our painters will arrive. Our punctuality and commitment to timelines are as solid as the quality of our work.
We communicate openly, always prioritizing your needs over making a sale. You won't find any high-pressure tactics or attempts to upsell unnecessary extras. Instead, you'll experience transparent consultations, professional advice, and genuine respect for your decisions.
We respect your space at every stage as our own. Our painters follow a strict policy of no smoking inside or around your property, ensuring you'll never have to deal with the aftermath of discarded cigarette butts.
With our company, your car is in the hands of professionals who genuinely care about delivering a stellar paintwork service that contributes to your business's image and success.
GUARANTEED PAINTING SERVICES FOR AUTO DEALERS IN CONNECTICUT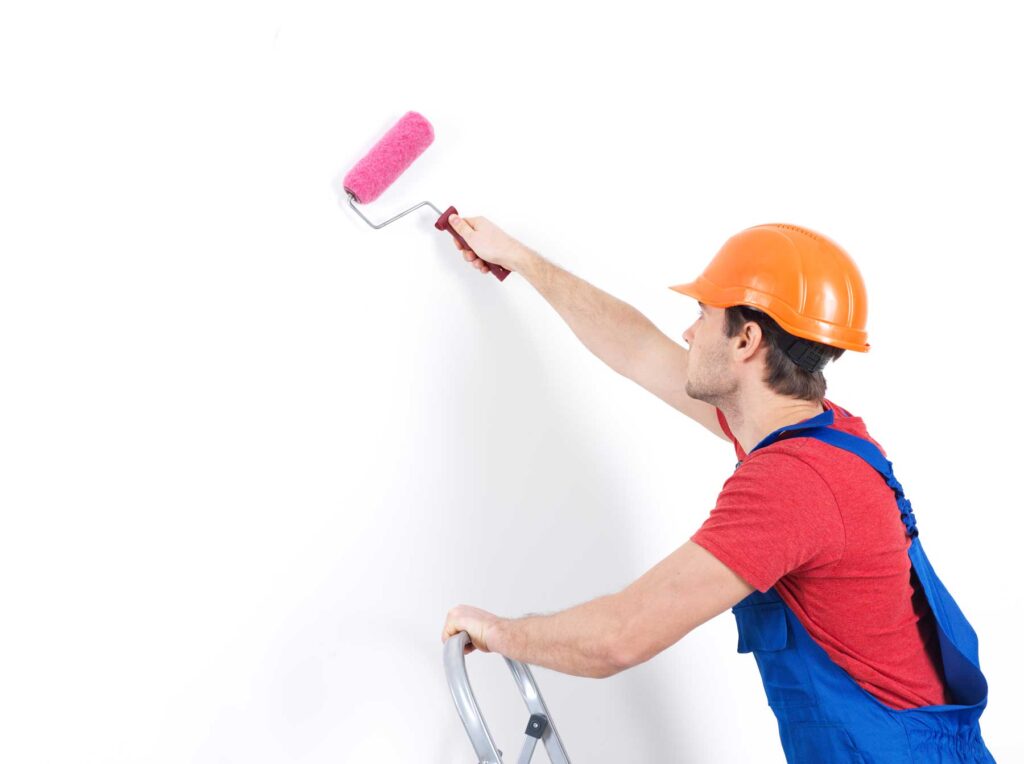 At Infinity Painting, we don't just promise exceptional services – we back it up with a solid guarantee that puts your interests first. We believe in the quality of our work and stand by it, offering an industry-leading 9-year guarantee on our services. You can rest assured that we've covered you for almost a decade.
But our commitment to you doesn't stop there. We understand that with time, wear and tear is inevitable, and sometimes, minor touch-ups may be needed to keep your space looking its best. That's why we offer free touch-ups for life, ensuring that your space always maintains a fresh and professional look.
These touch-ups are not just about maintenance – they're about preserving the quality and vibrance of your space. Whether it's a small paint scratch or a scuff, we'll take care of it promptly and efficiently, restoring the pristine look of your space.
With our company, you're not just getting a service provider; you're gaining a partner invested in your dealership's visual appeal and longevity. In a world where trust is earned, not given, we go the extra mile to provide you with peace of mind and confidence in our services. 
Choose a company that values reliability, quality, and, most importantly, your satisfaction.
OUR AUTO DEALERSHIP PAINTING PROCESS
We understand the unique needs of auto dealerships and have tailored our painting process to suit these requirements. Recognizing that car dealerships are bustling businesses, we offer flexible scheduling.
Our professional painters are available during off-hours, including evenings, early mornings, and shutdown days, ensuring minimal disruption to your operations. We begin by scheduling a consultation to understand your painting needs, design preferences, and any special considerations your dealership might have. Before painting begins, our team conducts an in-depth walkthrough of your facility. This ensures we're on the same page about every detail, from the areas to be painted to those to be protected or avoided. We'll answer any questions and address your concerns during this phase.
IMPROVE YOUR CAR DEALERSHIP'S FIRST IMPRESSION
In the competitive world of auto sales, first impressions matter. From the moment a potential customer pulls into your lot, every detail – from the vibrant exterior facade to the meticulously painted showroom – contributes to their overall impression of your space. We specialize in enhancing this critical first impression with our premium services.
You understand the importance of showcasing your vehicles in the best possible light. The physical environment of your space plays a crucial role in this. A fresh, professional paint job can instantly elevate your space, making it more inviting and appealing to customers. Our team of professional painters understands the needs of auto dealerships and is experienced in delivering results that you and your customers will love. We take our time with the painting process to ensure a perfect finish in all our paint jobs.
Moreover, your space's color palette influences customers' perceptions and experiences. The right color can stimulate excitement, encourage relaxation, or convey sophistication. We collaborate with you to select a color scheme that aligns with your brand identity and sets the desired tone for your space.
Our services are not just about beautifying your space but also about protecting your investment. High-quality paint provides a protective layer against environmental elements, extending the life of your structures and reducing the need for frequent maintenance.
It's time to elevate the look of your car dealership and leave a lasting impression on every customer who walks through your doors.
Our company is here to deliver quality, professionalism, and an unmatched guarantee in the industry. Our comprehensive car dealership painting services are designed to cater to your specific needs, providing a personalized approach that respects your business operations and timeline. So why wait? 
Call us today at (833) 724-6828. 
The most professional painter I have ever hired He is Always on time does a beautiful job and Never leaves you in a mess His work is nothing short of Superior Nobody comes close to the way he carries himself This is why I would recommend him to anyone!
Great service with great pricing, Thank you for helping us renovate our new business offices. everything was good and easy felt very comfortable working with them will definitively be recommending you guys.
Frequently Asked Questions About auto dealership Painting