Religious building Painting SERVICES
PAINTING FOR CHURCHES, MOSQUES, AND OTHER RELIGIOUS BUILDINGS IN CONNECTICUT
Looking for a trusted partner for religious facility painting in New Haven, CT?
As a local company grounded in honesty, integrity, and faithfulness, we understand religious leaders' unique needs and expectations for maintaining the sanctity and aesthetics of their sacred spaces.
A place of worship is more than just a structure; it's a space that brings together a community and serves as a beacon of faith, hope, and unity. It's a place where the physical environment can influence spiritual perceptions and experiences. That's why keeping your religious facility, whether a church, synagogue, mosque, or temple, in a state of inspiring beauty and tranquility, is essential.
At Infinity Painting, we deeply appreciate the importance of these spaces within our community. Our professional painters are dedicated to treating every religious facility with the utmost respect and care. We listen to your specific needs, understand your concerns, and tailor our services to meet these requirements, ensuring a smooth and respectful process.
Whether you are seeking a fresh coat of paint to rejuvenate the interior of your chapel or a protective layer for the exterior of your synagogue to withstand harsh weather conditions, we are equipped to handle your project with meticulous attention to detail and the highest quality materials.
We are not just painters but partners in your mission to create an inspiring space for your congregation. And that's why religious leaders in New Haven trust Infinity Painting. We invite you to call us today at (833) 724-6828 for a free estimate and learn more about our religious building solutions in Connecticut.
PROFESSIONAL PAINTING SERVICES FOR PLACES OF WORSHIP IN CT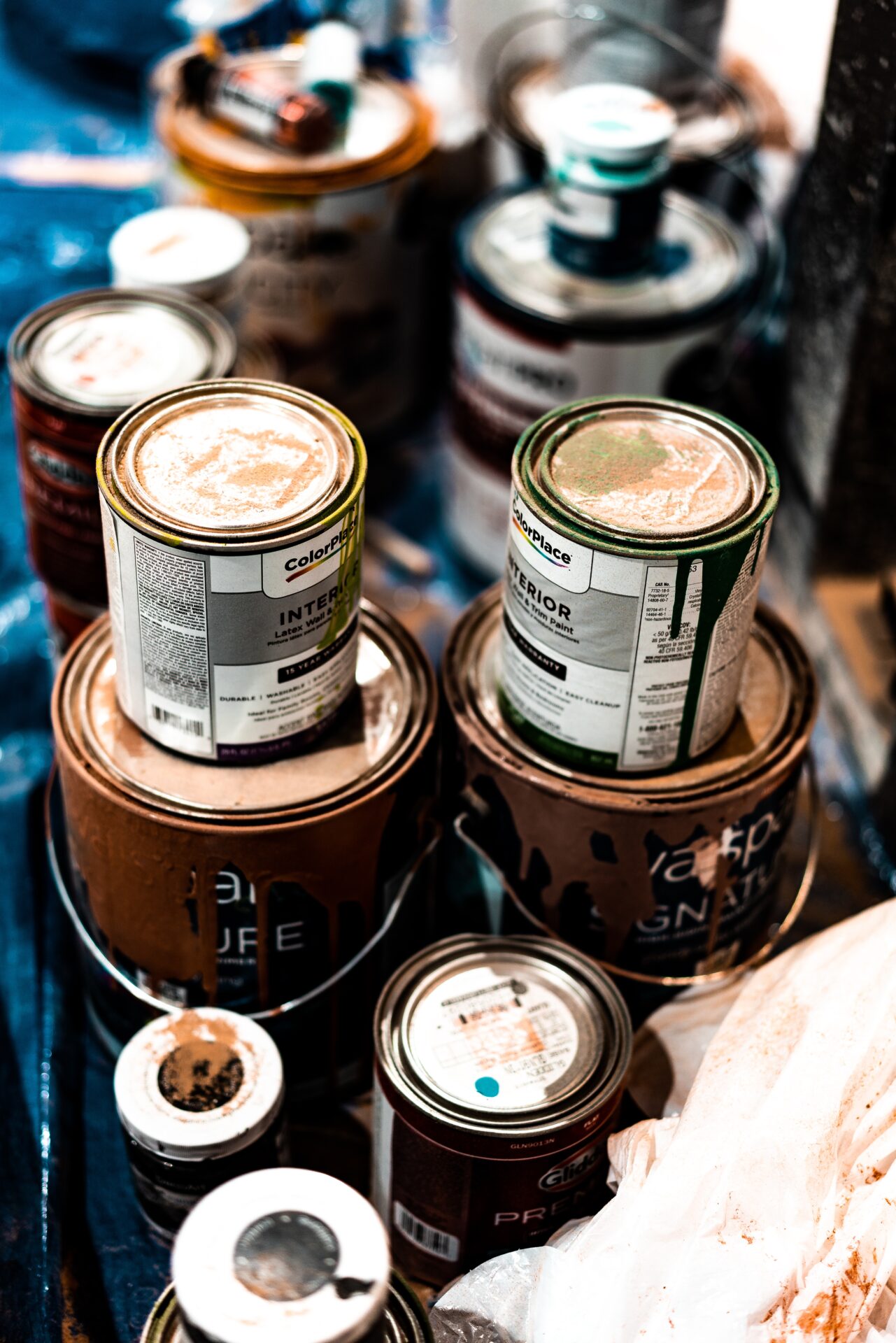 We understand the significance of creating an atmosphere that resonates with the spiritual essence of your gathering. Our commitment to excellence and our reverence for the sanctity of these spaces make us the ideal partner for your painting needs.
We offer our paintwork to diverse worshipping places, ensuring that each space receives the attention and care it deserves. 
Our extensive list of religious buildings we service includes:
Chapels: Transform your chapel into a serene and uplifting space with our expert solutions.
Churches: Enhance the beauty of your church both inside and out with our meticulous painting. Our church painting project leaves your church stunning and welcoming.
Kingdom Halls: Whether for interior or exterior, our paintwork can enhance the appearance of your Kingdom Hall.
Monasteries: We offer solutions that align with monasteries' peaceful and contemplative environments.
Mosques: Our services respect mosques' intricate designs and aesthetics, maintaining the reverence of these spaces.
Meeting Houses: From walls to ceilings, we bring a renewed vibrancy to your meeting house.
Synagogues: Our solutions for synagogues respect these sacred spaces' historical and cultural significance.
Tabernacles: Preserve the historical essence of your tabernacle while giving it a fresh look with our expert painting.
Temples: Create an inspiring ambiance for your temple with our comprehensive paintwork.
We also cater to ancillary buildings and structures associated with worshipping places, ensuring a cohesive and harmonious look across your entire property.
Our work extends beyond the physical transformation of your space. It's about contributing to the spiritual experience and fostering a sense of unity and community within your congregation.
INTERIOR PAINTING FOR RELIGIOUS INSTITUTIONS IN CONNECTICUT
The interior of a religious institution is a sacred space where we gather for worship, reflection, and spiritual connection. Our company understands the significance of maintaining a design that complements the beliefs and values of your religion. Our interior paintwork solutions for religious institutions in Connecticut go beyond aesthetics – they contribute to the essence of your worshipping space.
Respectful Approach: We approach interior paintwork for religious institutions with the utmost respect for the sanctity of the space. Our professional painters understand the importance of creating an environment that reflects the reverence and spirituality of your congregation.
Customized Color Schemes: The choice of colors can deeply influence the mood and emotions within a worshipping space. Our color consultants work closely with your religious leaders to select colors that resonate with the beliefs and traditions of your congregation, ensuring a harmonious and meaningful ambiance.
Attention to Detail: Whether it's intricate decorative elements, religious symbols, or altars, we pay meticulous attention to detail. Our painters are skilled in handling delicate features, preserving or enhancing them through our process.
Non-Disruptive Painting Solutions: We understand that the regular activities of your religious institution must continue. Our flexible scheduling allows you to have our painters complete the building's facelift when the facility is closed.
Trust and Transparency: Our company is built on values of honesty and integrity. We communicate openly with religious leaders, informing them about the project's progress and promptly addressing concerns.
EXTERIOR PAINTING FOR RELIGIOUS FACILITIES IN CONNECTICUT
We understand the importance of creating an inviting and dignified exterior that reflects the values and significance of your religious institution. Our exterior painting solutions for religious facilities in Connecticut are designed to enhance the curb appeal and overall aesthetic of your worship area.
Preserving Identity: We recognize that every religious facility carries a unique identity and architectural style. Our professional painters work closely with your religious leaders to ensure the exterior paintwork complements and preserves the distinct characteristics of your structure.
Enhancing Visibility: A well-maintained and freshly painted exterior contributes to the visibility and prominence of your religious facility in the community. Our expertise revitalizes your structure's appearance and ensures it stands out as a symbol of faith.
Weather-Resistant Solutions: Connecticut's varying weather conditions can impact exteriors. Our durable and weather-resistant paints provide an added layer of protection, ensuring the longevity of your building's facade.
Symbolism and Meaning: Exterior elements, like doors, windows, and even colors, can carry symbolism within religious contexts. Our paintwork considers these factors, ensuring the exterior remains respectful and meaningful.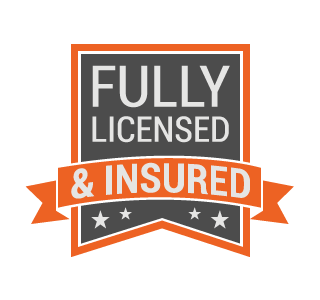 WHY CHOOSE INFINITY PAINTING FOR YOUR RELIGIOUS INSTITUTION?
Selecting a painting partner for your religious facility is a decision that encompasses both aesthetics and values. We are a trusted choice for religious institutions in Connecticut, offering a unique blend of expertise, respect, and commitment that aligns perfectly with the essence of your place of worship.
We use high-quality paints designed for durability, ensuring that your medical offices look their best for years. Our 9-year guarantee and free touch-ups for life are testaments to our confidence in our services and commitment to your satisfaction.
Just as faith is personal, so is the vision for your religious facility's appearance. We work closely with religious leaders to customize our solutions, ensuring that the colors, styles, and techniques align harmoniously with your congregation's beliefs and traditions.
We believe in delivering results that stand the test of time. Our use of high-quality paints and materials ensures that your religious facility remains vibrant and dignified for years.
TRANSPARENCY AND INTEGRITY
Our core values of honesty and integrity drive our interactions. We communicate openly, provide detailed estimates, and maintain transparent timelines, ensuring you are well-informed throughout the project.
Infinity Painting's dedication doesn't end with the completion of your project. We offer a 9-year warranty and free lifetime touch-ups, ensuring the longevity of our work and your satisfaction.
Beyond paint, choosing us means selecting a partner that contributes to the spiritual experience within your facility. Our work goes beyond the physical, enhancing your congregation's ambiance and sense of community.
Let us partner with you to enhance the interior and exterior of your place of worship, creating a welcoming and inspiring space for all who approach. Contact us at (833) 724-6828 to discuss your exterior paintwork needs for religious facilities in Connecticut. Let us help you make a lasting impression with our professional solutions.
The most professional painter I have ever hired He is Always on time does a beautiful job and Never leaves you in a mess His work is nothing short of Superior Nobody comes close to the way he carries himself This is why I would recommend him to anyone!
Great service with great pricing, Thank you for helping us renovate our new business offices. everything was good and easy felt very comfortable working with them will definitively be recommending you guys.
Frequently Asked Questions About Religious Building Painting