GOVERNMENT Office Painters & Facility Painting
At Infinity Painting, we stand as a beacon of quality and professionalism as a licensed government painting contractor in Connecticut. With years of experience and a dedication to excellence, we have carved a niche as the trusted name for state painting projects.
We offer clients precise and detailed written contracts, clearly outlining the scope of work with top-quality materials at fair prices. Unlike unreliable service providers who may provide vague estimates, our commitment to punctuality ensures we arrive on the agreed date and time for all state painting jobs. Trust our professional team for your state painting needs. 
Contact us today to schedule a consultation and see how we can meet your project's requirements!
MEETING GOVERNMENT REQUIREMENTS
Compliance with state regulations and standards is at the core of what we do. We diligently adhere to all federal, state, and local requirements, ensuring every project meets the highest levels of quality and safety. Our licensing is a testament to our commitment to maintaining the stringent standards expected of state contractors.
PAINTING CONTRACTORS: A SEASONED TEAM OF LOCAL PAINTERS
Our team consists of highly skilled painters, each trained and experienced in handling commercial and industrial painting projects. This vast team enables us to undertake projects of any scale, delivering impeccable results on time and within budget. We invest in continuous training to ensure our professionals are at the forefront of industry knowledge and best practices.
FLEXIBLE OFF-HOURS: AVAILABLE WHEN YOU NEED US
Understanding the unique demands of state projects, we offer flexible off-hours availability to minimize disruption to essential services. Our scheduling is designed to align with the state facilities' needs, ensuring seamless operations and strict adherence to timelines.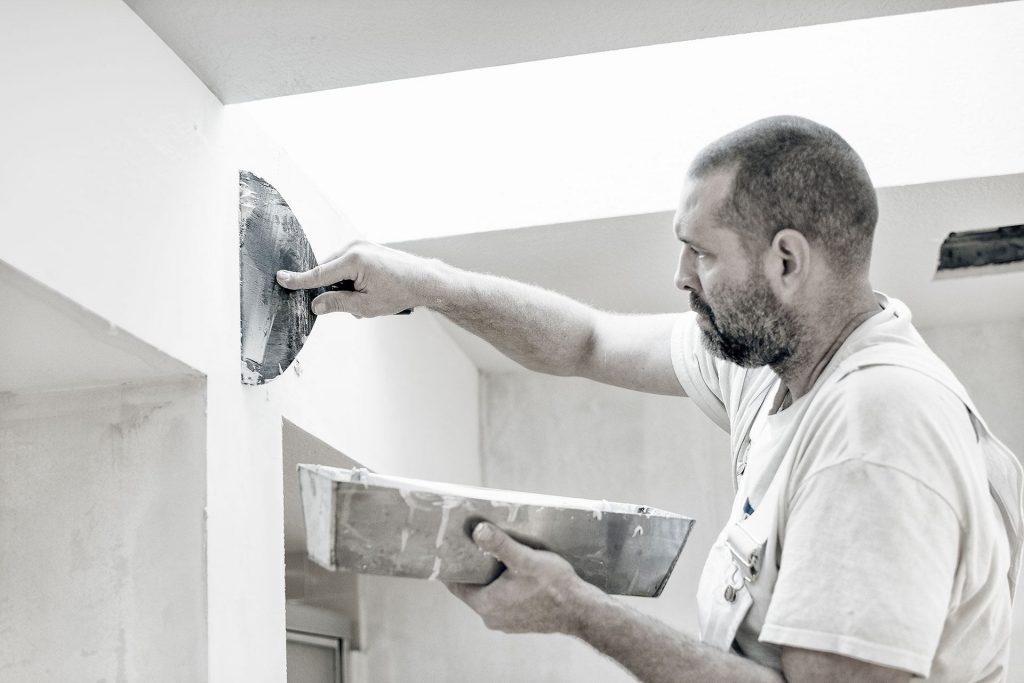 INTERIOR AND EXTERIOR PAINTING FOR CONNECTICUT GOVERNMENT BUILDINGS
Government facilities are more than just structures; they are symbols of public trust, authority, and service. We recognize the significance of these buildings and specialize in interior and exterior decoration for the state in Connecticut.
Some of the stations we paint include:
Federal Buildings
Administrative
City Hall
Local Courthouses
Jails and Prisons
Police Stations
Fire Departments
Health Departments
Post Offices
Schools
Bus Stations
Recreational Centers
Government factories
Community Centers
Animal Control
Parking Garages
Public Utility Stations
Water Storage
Treatment Plants
Animal Shelters
Train Stations
Traffic Facilities
Wastewater Treatment Resources
Water Plants
Warehouses
Visitor Centers
Tourist Bureaus
Civic Centers
Convention Centers
Sate Buildings
City Complexes
Historic Sites
Town Halls
Village Halls
Public Safety Buildings
Public Health
Public Works
Operations Stations
Training Centers
Firefighter Centers
Detention Centers
Justice Buildings
Superior Courts
State Police Posts
State Prisons
Treasury
Embassies
Transmission Power Stations
Municipal Offices
INTERIOR PAINTING: A REFLECTION OF INTEGRITY
The interior of a state facility requires a special touch. It must be professional, welcoming, and reflect the institution's values. We take these considerations to heart.
Our expert interior decorating services focus on precision, durability, and aesthetics. From color consultation to final finish, we align every aspect with the facility's purpose and decorum, using high-quality materials that comply with government standards.
EXTERIOR PAINTING: A SYMBOL OF PRIDE
The exterior of a state building stands as a visual representation of public service and pride. Our exterior decorating solutions are designed to amplify this symbol, providing a visually stunning and enduring coat.
We use weather-resistant, environmentally-friendly paints that stand the test of time, preserving the building's appearance and integrity. Our company employs proven techniques and uses advanced equipment that ensures a seamless and lasting finish, projecting an image of quality and respect. Trust us to do a good job.
In the dynamic world of state, commercial, and industrial stations, meticulous preparation and decoration play a critical role in maintaining aesthetics, durability, and compliance with regulations. As a leading licensed state contractor in Connecticut, we excel in offering specialized services for these projects.
DETAILED PREPARATION
Preparation lies at the heart of any successful project, particularly in state stations where adherence to standards is paramount. Our skilled team begins each project with a comprehensive assessment of the surfaces to be painted, ensuring we understand the unique needs of each setting.
From thorough cleaning to sanding and priming, our rigorous pre-painting process guarantees a flawless and enduring finish that meets all requirements.
GOVERNMENT & COMMERCIAL PAINTING SERVICES
Our services cater to a broad spectrum of government and commercial stations, each with distinct demands. We're skilled at choosing the right color palette to match the unique identity of stations or using specific materials that comply with industry and state regulations. Our goal is to enhance the visual appeal of your space while maintaining stringent regulatory compliance.
EXPERTISE IN INDUSTRIAL PAINT DECORATION
Industrial settings present unique challenges which call for specialized knowledge and skills. We possess the expertise to handle the complexities of a painting project within state stations.
We use high-quality, industrial-grade paints and materials designed to withstand the rigorous conditions typical in manufacturing, warehousing, and other industrial environments. Our commitment to safety and quality is unwavering across all projects.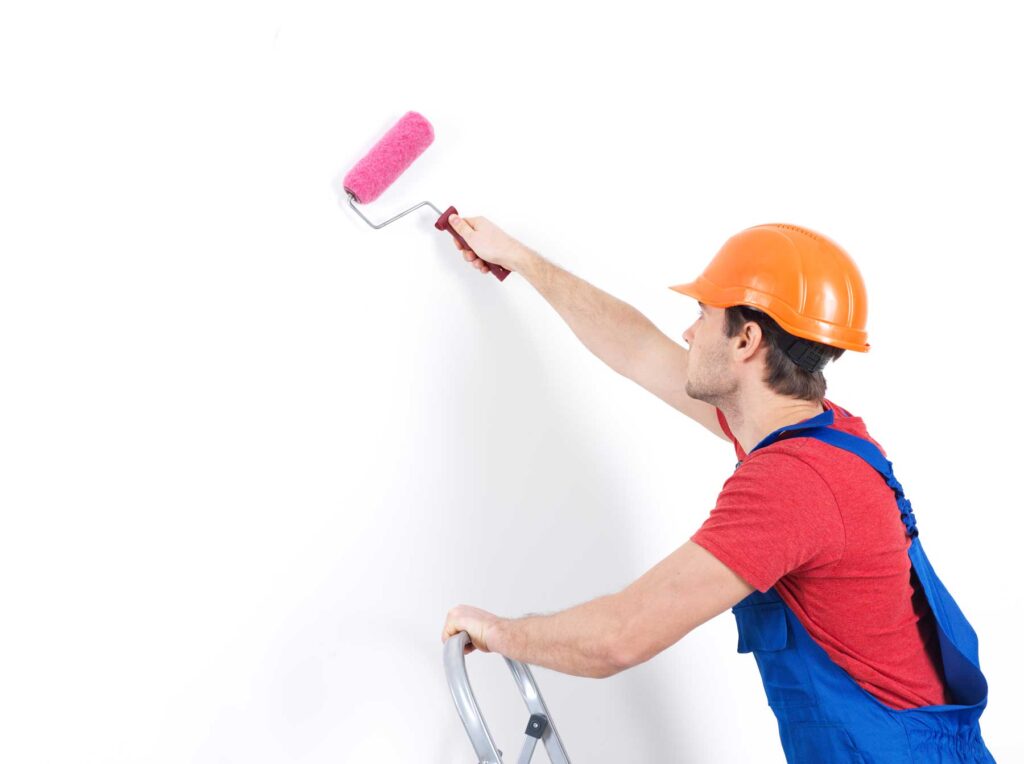 GOVERNMENT OFFICE PAINTING CONTRACTOR IN CONNECTICUT
In the complex sphere of state operations, the appearance of station spaces is more than mere aesthetics; it conveys a sense of professionalism, order, and respect for public service. We are a renowned decorating contractor in Connecticut that offers specialized services tailored to nuanced government needs.
ADAPTIVE APPROACH TO GOVERNMENT OFFICE NEEDS
State offices vary in function, size, and style. We adapt our services to each unique environment, creating spaces that resonate with each specific role and cultural value. Whether it's an executive chamber or a public service hub, our solutions are designed to echo the essence of governmental work.
ENHANCING WORK ENVIRONMENTS
Our services extend beyond appearance; we consider the occupants' comfort and efficiency. We create work environments that enhance productivity and morale by utilizing colors that foster focus, creativity, and well-being. Our paints are low-VOC, minimizing odors and contributing to a healthier workspace.
SECURITY AND CONFIDENTIALITY
State offices often deal with sensitive information, and our team respects the need for confidentiality and security. Our staff undergoes background checks, and we adhere to strict protocols to ensure that the integrity of the workplace is maintained throughout the process.
UNIQUE DECORATIVE SOLUTIONS
We offer customized decorative solutions for offices that require a touch of distinction or branding. From murals depicting state symbols to finishes that exude sophistication, our artistic team is equipped to deliver unique visual experiences that set your station apart.
INFINITY PAINTING'S COMMITMENT
As Connecticut's dedicated state office decorating contractor, we are committed to excellence beyond the brush. We understand the unique dynamics of government offices and offer solutions that beautify and facilitate the important work within these spaces.
Our reputation as a reliable and skilled contractor is a testament to our focus on your satisfaction, quality craftsmanship, and adherence to ethical practices. When you choose us, you choose a partner who values and respects state offices' essential role in serving the public.
Ready to redefine your state office space with professional services? 
Contact Infinity Painting today and experience the transformative power of paint tailored to the governance world.
The most professional painter I have ever hired He is Always on time does a beautiful job and Never leaves you in a mess His work is nothing short of Superior Nobody comes close to the way he carries himself This is why I would recommend him to anyone!
Great service with great pricing, Thank you for helping us renovate our new business offices. everything was good and easy felt very comfortable working with them will definitively be recommending you guys.
Frequently Asked Questions About GOVERNMENT FACILITY Painting