Medical Facility Painting SERVICES
PAINTING FOR HEALTHCARE BUILDINGS IN CT
We are your trusted partner for medical facility painting in New Haven, CT. We understand the unique challenges and high standards of the healthcare industry. We deliver printing solutions designed specifically for hospitals, clinics, and medical offices, ensuring a safe, clean, and inviting environment for your patients, visitors, and staff.
Our team of professional painters is well-versed in the latest techniques and products that cater specifically to medical facilities. From using special paints to adhering to stringent safety protocols, we ensure our work enhances your hospital's aesthetics and contributes to its overall health and safety.
We always ensure that we limit disruptions to a healthcare facility's operations. Our flexible scheduling and efficient processes ensure that your hospital can continue to run while we transform your spaces into bright, welcoming environments. We offer a blend of craftsmanship, quality materials, and a service team that respects your time and space.
Hospital environments should feel comfortable and serene; a fresh coat can create such a setting significantly. Whether you're looking to update patient rooms, refresh common areas, or revamp your entire center, we are ready to deliver results that surpass your expectations.
Experience the Infinity Painting difference today. Call us at (833) 724-6828 for a free estimate. Your journey to a revitalized medical environment starts here. Love your painter again with Infinity Painting!
COMPREHENSIVE PAINTING SERVICES FOR HEALTHCARE & HOSPITALS
We offer a comprehensive suite of painting services designed to meet the diverse needs of healthcare buildings and hospitals. Our professional team is adept at transforming various areas of your establishment, ensuring that each space is visually pleasing and conducive to the wellness of your patients, staff, and visitors.
Interior Hallways, Walls, and Common Areas
The interior of your healthcare is the first thing that patients and visitors see. We utilize calming and serene colors to create welcoming and relaxing environments. Our paintwork extends to hallways, walls, and common areas, providing an inviting ambiance that can put patients at ease.
PATIENT ROOMS IN HEALTHCARE FACILITIES
We understand the importance of creating a comfortable and soothing atmosphere in patient rooms. Using specialized paints, we ensure these critical areas are aesthetically pleasing but also hygienic and safe.
We bring a touch of freshness and cleanliness to nursing stations, making them a conducive working environment for your healthcare staff. We ensure our painting processes cause minimal disruption, allowing your team to continue providing excellent patient care.
LET OUR PAINTERS TAKE CARE OF YOUR EXTERIOR SURFACES WITH A DETAILED PAINT JOB
The exterior of healthcare is as crucial as the interior in creating a positive first impression. We provide paintwork for exterior surfaces, utilizing durable, weather-resistant paints that can withstand the test of time and elements.
Fences & Outdoor Structures
We also extend our paint jobs to fences and outdoor structures. A well-maintained and freshly painted fence can significantly enhance the overall aesthetic of your healthcare center.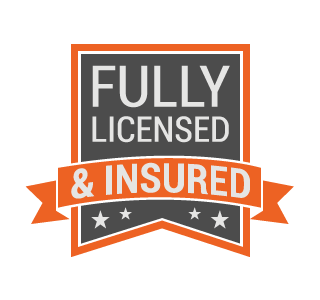 ENHANCE YOUR MEDICAL OFFICES WITH PROFESSIONAL PAINTING
The atmosphere of your medical office plays a crucial role in the overall patient experience. A well-maintained, freshly painted office can provide a soothing environment that positively impacts patient comfort and confidence in your services. With us, you can take your medical office aesthetics to the next level, reaping numerous benefits.
IMPROVE PATIENT HEALTH WITH BETTER PATIENT EXPERIENCE
Fresh coats, especially calming and soothing colors, can relax patients. This enhanced comfort can increase patient satisfaction, reflecting positively on your healthcare center.
REINFORCE HYGIENE STANDARDS IN YOUR HEALTHCARE FACILITY
A clean, fresh paint job brightens the space and signifies a well-maintained, hygienic environment, vital in healthcare. Using specialized paints, we use advanced tools to ensure every project contributes to the overall hygiene of your center.
INCREASE EMPLOYEE MORALE 
A well-painted, aesthetically pleasing environment can uplift the mood of your staff. A brighter, cleaner workspace can increase employee morale, improving productivity and happier staff.
CEMENT YOUR BRAND 
Consistent use of colors and design elements can strengthen your hospital's brand identity. By carefully selecting your paint colors to match your branding, you can create a cohesive look and feel across all your spaces.
GUARANTEED PAINTING FOR HEALTHCARE FACILITIES IN CONNECTICUT
We use high-quality paints designed for durability, ensuring that your medical spaces look their best for years. Our 9-year guarantee and free touch-ups for life are testaments to our confidence in our services and commitment to your satisfaction.
A MINIMALLY DISRUPTIVE PAINTING PROCESS
We work with you to develop a painting schedule that minimally disrupts your operations. We can work during off-peak hours or on days when your center is closed to ensure a seamless painting process.
PROFESSIONAL AND RESPECTFUL PAINTING TEAM
Our team isn't just skilled in painting and trained to work respectfully in healthcare environments. We understand the need for quiet, clean, and efficient work in medical settings, and that's exactly what we deliver.
QUALITY AND SAFETY: OUR PRIORITY IN HEALTHCARE FACILITY PAINTING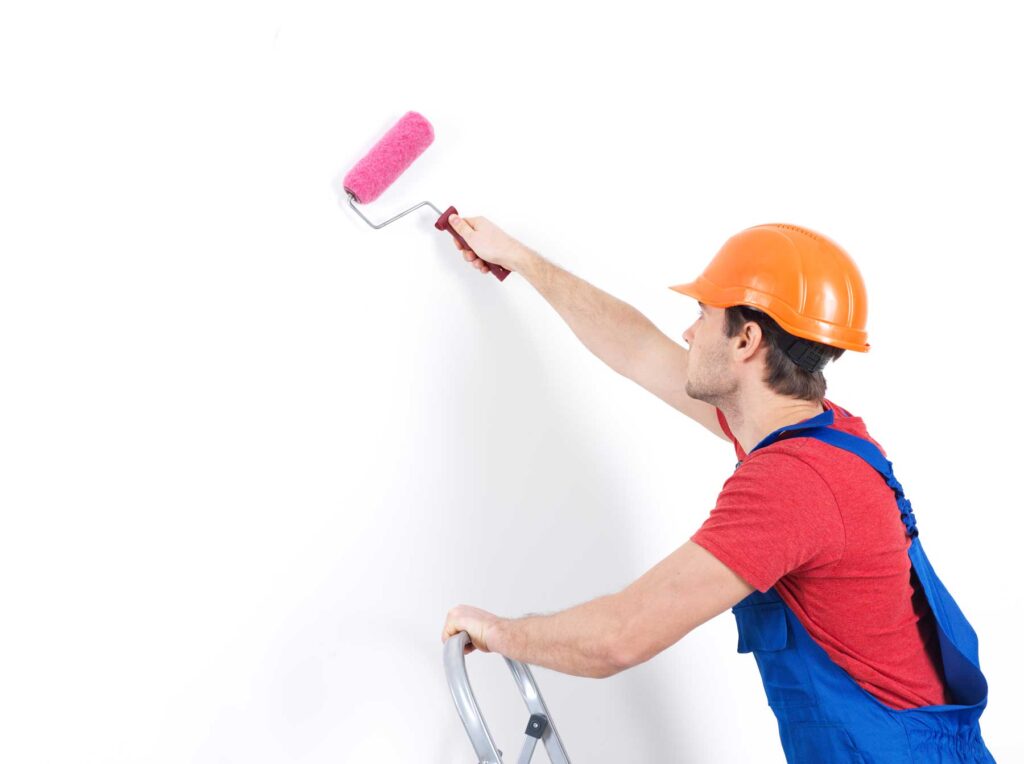 Uncompromised Quality: We understand that a well-painted medical facility creates a welcoming atmosphere and reflects the quality of care you provide. Therefore, we use only premium, durable paints designed to endure the demands of busy healthcare environments. From vibrant, wear-resistant paints for high-traffic hallways to special wall coatings for patient rooms, we ensure every aspect of our work embodies quality.
Comprehensive Safety Measures: Our commitment to safety is unwavering. Our team is trained to work with the utmost care and precision, minimizing disruptions to your facility's operations. We follow strict safety protocols, from setting up secure work areas to properly disposing of paint materials. Furthermore, we ensure the selection of specialized paints to improve indoor air quality, contributing to a healthier environment for your patients, staff, and visitors.
Proactive Communication: Clear and timely communication is pivotal in maintaining quality and safety. Therefore, we work closely with you from the initial consultation to the final walkthrough, informing you of our progress at every stage. We are always available to answer your questions and address any concerns.
Assisted Living Care
Clinics
Dental Offices
Diagnostic Facilities
Doctor Offices
Hospitals
Laboratories
Medical Offices
Nursing Homes
Pharmacies
Rehabilitation Centres
Residential Health Centres
Urgent Care Centers
CONTACT YOUR LOCAL PAINTING COMPANY FOR CUSTOMIZED HEALTHCARE FACILITY PAINTING SERVICES
Our seasoned painters recognize the demands of healthcare buildings and cater our services to meet those specific needs. We are dedicated to creating environments that foster wellness, comfort, and positive patient experiences. Whether it's painting patient rooms with calming hues, adding vibrancy to common areas, or maintaining the professional appeal of medical spaces, we've got you covered. Our experience and expertise in the healthcare sector make us the preferred choice for medical center painting in New Haven, CT. Don't settle for anything less than the quality, precision, and reliability that Infinity Painting can offer. 
Call us at (833) 724-6828 for a free estimate!
The most professional painter I have ever hired He is Always on time does a beautiful job and Never leaves you in a mess His work is nothing short of Superior Nobody comes close to the way he carries himself This is why I would recommend him to anyone!
Great service with great pricing, Thank you for helping us renovate our new business offices. everything was good and easy felt very comfortable working with them will definitively be recommending you guys.
Frequently Asked Questions About MEDICAL FACILITY Painting