Professional Interior and Exterior Painters in Wallingford
Welcome to Infinity Painting LLC, your trusted source for professional painters in Wallingford, CT. As a leading interior and exterior painting service provider, we deliver exceptional craftsmanship and results. Whether you need to refresh the look of your home or enhance the aesthetics of your commercial property, our team of skilled painters has the expertise to bring your vision to life.
At Infinity Painting LLC, we understand that a fresh coat of paint can transform a space, creating an ambiance that reflects your unique style and personality. Our attention to detail and commitment to high-quality materials ensure that every brush stroke delivers flawless results.
When you choose Infinity Painting LLC as your professional painter in Wallingford, CT, you can rest assured that you are in the hands of dedicated professionals passionate about their craft. Let us transform your space into a work of art that reflects your individuality and leaves a lasting impression. Contact us at (833) 724-6828 to discuss your painting project and experience the Infinity Painting difference.
Interior Painting in Wallingford, CT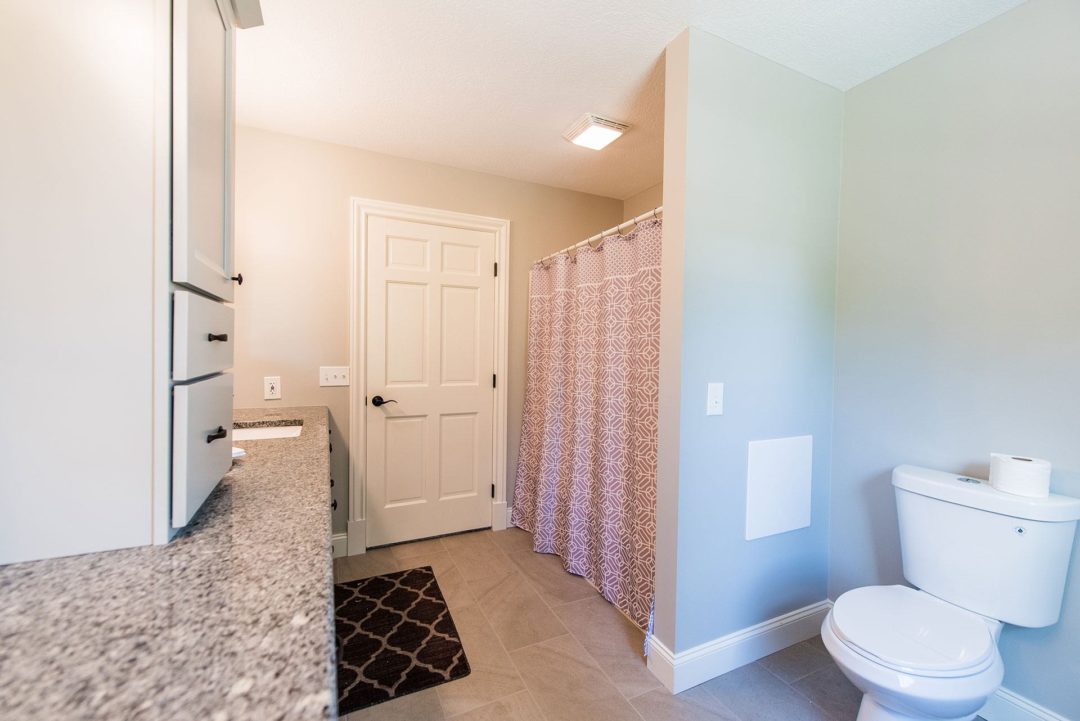 Revitalize your living spaces with our expert interior painting services in Wallingford, CT. At Infinity Painting LLC, we understand that your home is your sanctuary, and we take pride in transforming it into a space that reflects your personal style. Our experienced painters pay meticulous attention to detail, ensuring smooth finishes and clean lines that breathe new life into your rooms.
We offer various interior painting options, from single-room makeovers to whole-house transformations. Whether you prefer bold, vibrant colors or subtle, neutral tones, our team will work closely with you to select the perfect color palette that complements your decor and enhances the overall atmosphere of your home.
Using top-quality paints and industry-leading techniques, we guarantee exceptional results that stand the test of time. With our interior painting services, you can create a welcoming and inviting environment for yourself, your family, and your guests.
Enhance the beauty and longevity of your outdoor living space with our professional deck staining and restoration services in Wallingford, CT. At Infinity Painting LLC, we understand that your deck is an extension of your home, providing a place to relax, entertain, and create lasting memories.
Our skilled craftsmen specialize in deck staining and restoration, ensuring that your deck remains a stunning focal point while protecting it from the elements. We meticulously prepare the surface, removing old finishes and repairing any damage, before applying a high-quality stain that provides long-lasting protection and enhances the natural beauty of the wood.
Whether you have a traditional wooden deck or a modern composite material, our experts have the knowledge and expertise to revitalize its appearance. With our deck staining and restoration services, you can enjoy a beautiful, functional outdoor space that withstands the test of time and adds value to your home.
Deck Staining & Restoration in Wallingford, CT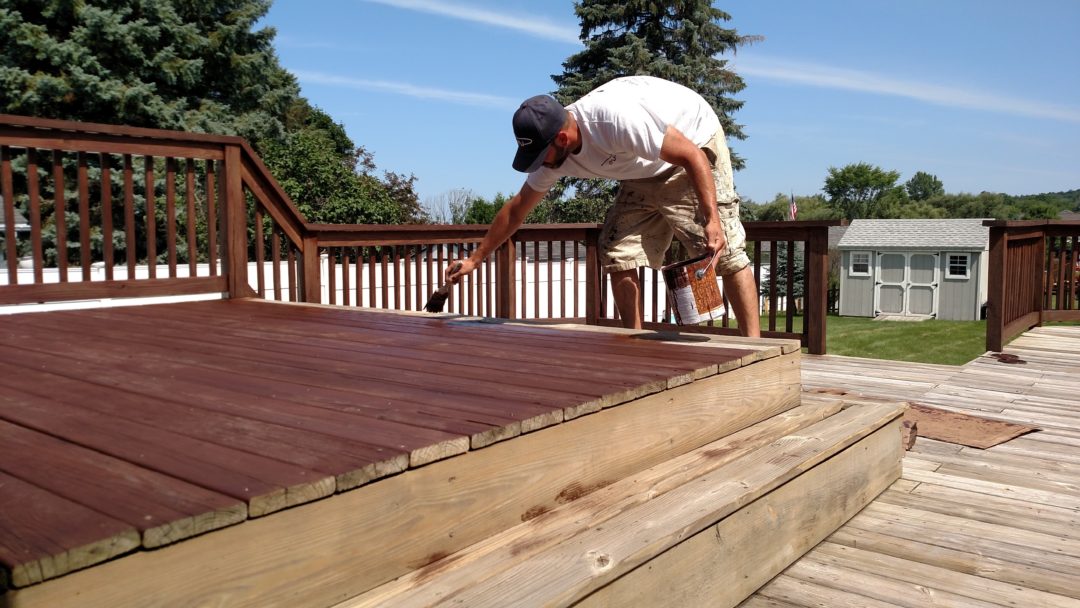 Residential Painting in Wallingford, CT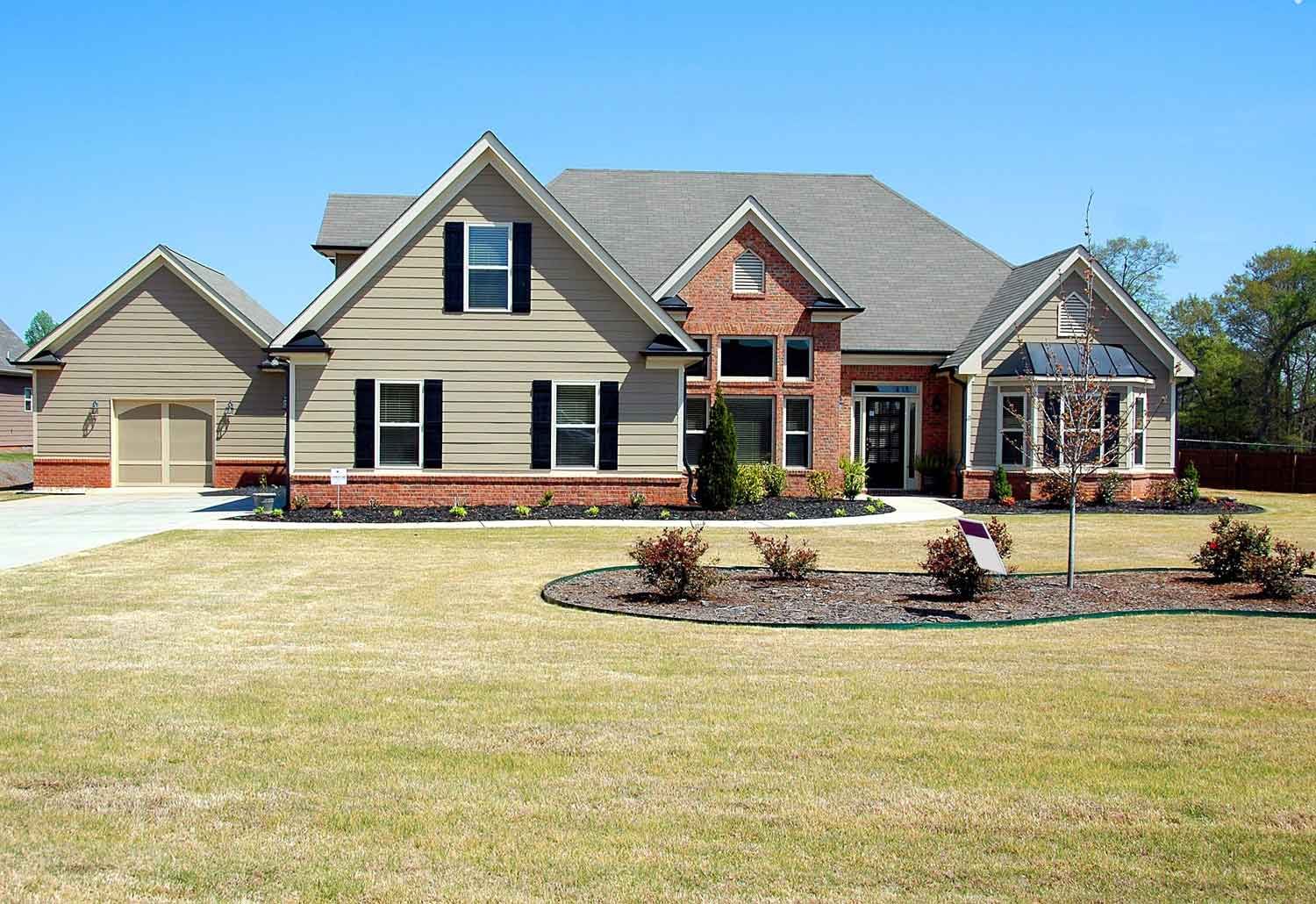 Transform your house into a home that reflects your personal style and taste with our professional residential painting services in Wallingford, CT. At Infinity Painting LLC, we understand that your home reflects your personality, and we are dedicated to enhancing its beauty through expert painting techniques and high-quality materials. Whether you want to update the interior walls, freshen the exterior, or transform your kitchen cabinets, our skilled painters will bring your vision to life. We work closely with you to understand your preferences and offer guidance on color selection, finishes, and techniques that best suit your home.
With our residential painting services, we go beyond just applying paint. We focus on meticulous surface preparation, ensuring that every stroke is applied with precision and attention to detail. We use premium paints to provide stunning color and durable finishes that withstand daily wear and tear.
At Infinity Painting LLC, we take pride in delivering exceptional results that exceed our client's expectations. Trust us to enhance the beauty of your Wallingford home, creating an environment that you'll love coming home to.
Why Choose INFINITY PAINTING LLC:
Wondering why you should choose Infinity Painting LLC for your next painting project?
Work with professional painters

Excellent project management skills

Exceptional communication start to finish

Warranty backed painting services

Best quality painting materials
Gerardo and his team were professional from start to finish. Highly recommend.
Merceditas Villanueva (Ditas)
2021-11-08
Gerardo and team did excellent job in painting our LR. Excellent website, prompt and timely communications, beautiful job from knowledgeable professionals. Very. much a hassle-free and pleasant experience. Highly recommend!
Gerardo and his team were great from the start of signing the contract. He kept me up-to-date via text message when they planned on starting the project. When they figure out A starting date I was texted and he said his crew would be there at 8:30 AM on a specific date in early September. His crew arrived on time and as scheduled.They were extremely neat in working in my kitchen. I was extremely pleased as was my wife. Nice job fellas!!
Kathryn Damato
2021-08-05
Absolutely amazing outcome. Highly recommended!!
Anderson Aisyeio
2021-07-17
Beyond my expectations. Good Job Thanks to Gerardo . Very cooperative. Very professional. Congratulations New Haven Cabinet Painting Contractor | Infinity Painting. Got a long way to go...
Infinity Painting was terrific. It's so nice to have a contractor who is responsive and communicates well. Gerardo and his team did a fantastic job, and we'll definitely use them again.
Margherita Torres
2021-06-25
Gerardo and his team were very professional from the beginning to the end. They were always on time, considerate and respectful. I am very satisfied with the work on the cabinets. My kitchen is beautiful. Thank you Gerardo and team. I will definitely use them in the future.
hayden stanton
2021-06-22
Gerardo and his team were very professional and helpful throughout the entire process from providing a quote to after the work was done. The results were simply fantastic and made a huge difference in our kitchens appearance. Excellent choice for our kitchen project
Susan Arbo-Givens
2021-03-22
Gerardo and his team were professional and easy to work with. They did a beautiful job We love our "new" cabinets. Will use this business again. Below are pics of new color.
Nicole Scavone
2021-02-07
Gerardo and his team were amazing! Great communication and very responsive. They were very clean and professional. Unlike many other contractors we have hired, Gerardo and his crew showed amazing attention to detail and treated our home as if it was their own. The quality of the work is exactly what we expected after spending our initial consultation with Gerardo. We met with several companies and it was apparent that Infinity Painting was the most knowledgeable and qualified. The owner was actually on the job site everyday overseeing the project which is very rare. His pricing was fair with no surprises. They were not the cheapest of the quotes was received, but you can't sacrifice quality to save a few dollars. You definitely get what you pay for and we wanted the job done right. Infinity Painting made our entire experience amazing and I would gladly recommend them to anybody looking for quality workmanship!
Wallingford, CT Local Information
About Wallingford, CT - Experiencing the Charm with Infinity Painting LLC
Infinity Painting LLC is honored to serve the picturesque town of Wallingford, CT, with our professional painting services. Nestled in New Haven County, Wallingford captures the essence of a New England community with its historical architecture, vibrant downtown, and welcoming atmosphere.
As a company dedicated to excellence, Infinity Painting LLC understands the unique charm of Wallingford. We take great pride in transforming homes and businesses, enhancing aesthetics, and contributing to the town's overall beauty.
Wallingford's rich history, diverse attractions, and a strong sense of community inspire us to deliver top-quality painting services that complement its character. Our team of skilled painters brings years of experience, attention to detail, and a passion for craftsmanship to every project.
We value the trust our Wallingford clients place in us and strive to exceed their expectations with exceptional results. With our personalized approach, we listen to your vision, offer expert advice, and ensure that every aspect of the painting process is tailored to your specific needs.
Infinity Painting LLC is committed to enhancing the beauty of Wallingford one brushstroke at a time. Contact us at (833) 724-6828 to discuss your painting project and experience the difference of working with professional painters dedicated to transforming your Wallingford space into a masterpiece.