RESIDENTIAL AND COMMERCIAL PAINT PROJECTS: EXPERIENCED PAINTERS AND CONTRACTORS IN PROSPECT
Welcome to Infinity Painting LLC, your premier source for professional painting services in Prospect, CT. As a team of skilled painters, we strive to deliver painting solutions that meet your needs and exceed your expectations, whether you are looking to revamp your home's interior, renew its exterior, or update your commercial property.
With a blend of years of experience, quality materials, and a client-focused approach, we bring an unmatched level of professionalism to each project we undertake. Our painters are highly trained in the latest painting techniques, ensuring a flawless finish and vibrant colors that will stand the test of time.
At Infinity Painting LLC, we're committed to delivering a seamless and efficient painting experience, causing minimal disruption to your daily activities. We take pride in serving Prospect, CT, offering unparalleled painting services that add value and charm to your property. So, if you're looking for trusted, professional painters in Prospect, CT, look no further. Contact us at (833) 724-6828, and let us transform your space into a masterpiece.
INTERIOR HOUSE PAINTING SERVICES: EXPERT HOME PAINTING CONTRACTOR IN PROSPECT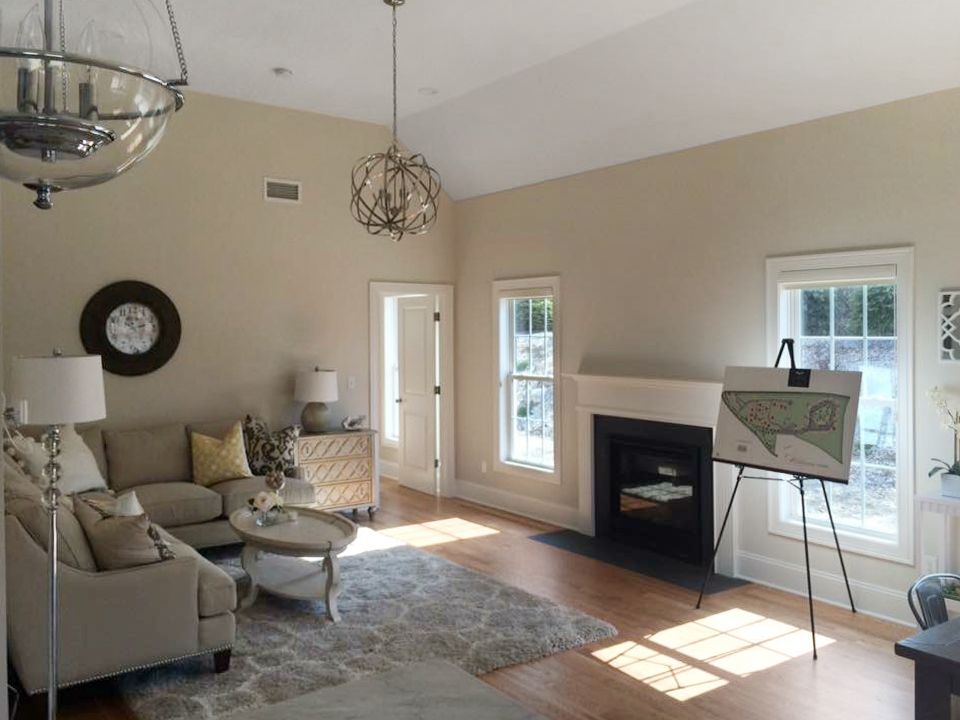 Transform the interior of your home into a personal oasis with our expert interior painting services in Prospect, CT. At Infinity Painting LLC, we understand the power of color and its ability to create ambiance and reflect your unique style. Our skilled painters pay meticulous attention to detail, ensuring clean lines and smooth finishes breathe new life into your space.
We offer a comprehensive range of interior painting services, from single-room makeovers to whole-house transformations. Whether you prefer a modern, minimalist look or a cozy, traditional feel, our team will work closely with you to select the perfect color palette and finishes that align with your vision.
Using top-quality paints and professional-grade equipment, we guarantee exceptional results that stand the test of time. Our goal is not just to paint walls but to create an atmosphere that resonates with your personality and elevates your living experience. Trust Infinity Painting LLC to bring your interior design dreams to reality.
DECK STAINING & RESTORATION PROJECTS: PROFESSIONAL SERVICES BY EXPERIENCED PAINTING CONTRACTORS IN PROSPECT
Enhance the beauty and durability of your deck with our professional deck staining and restoration services in Prospect, CT. At Infinity Painting LLC, we understand that decks are more than just outdoor spaces; they're extensions of your living area where cherished memories are made.
Our team of experienced craftsmen specializes in deck staining and restoration, ensuring that your deck remains in prime condition for years. We meticulously prepare the surface, removing old finishes and repairing any damaged areas before applying a high-quality stain that protects against the elements.
Whether you have a wooden deck or composite material, our experts have the knowledge and skills to revitalize its appearance. We offer a range of stain colors and finishes to suit your preferences and architectural style, ensuring seamless integration with your outdoor environment.
By choosing Infinity Painting LLC for your deck staining and restoration needs, you can enjoy a beautifully rejuvenated deck that enhances your home's aesthetics and extends its lifespan. Let us help you create a stunning outdoor space to relax, entertain, and make lasting memories.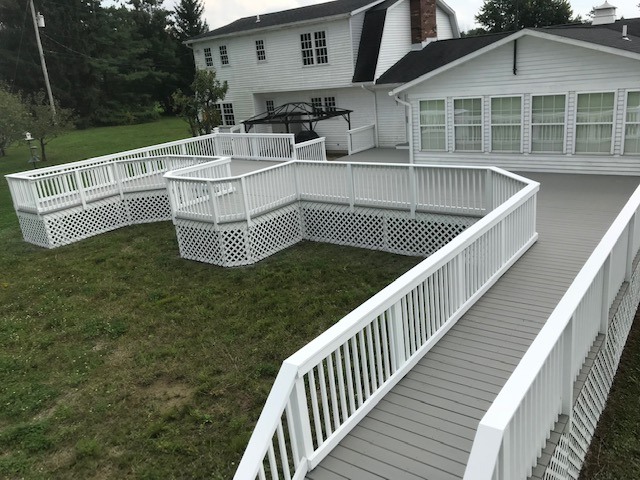 RESIDENTIAL ROOM AND DRYWALL PAINT PROJECTS: PAINTING CONTRACTOR TRANSFORMING YOUR SPACE IN IN PROSPECT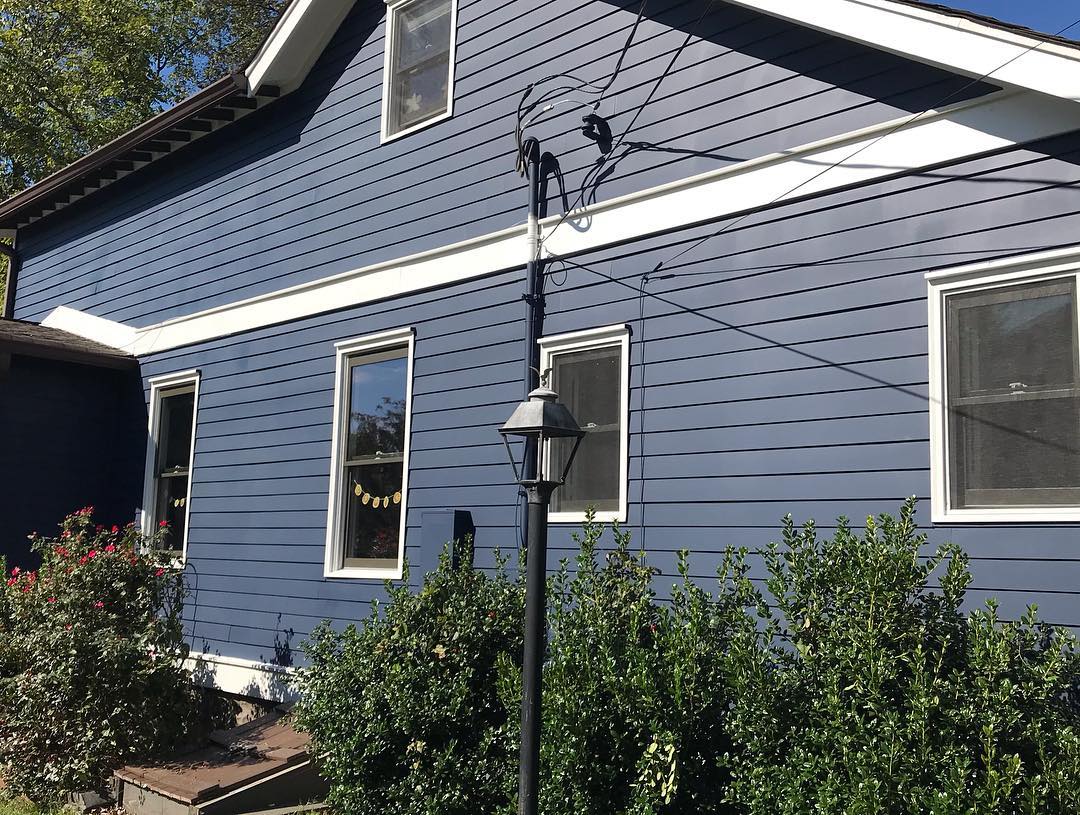 Your home reflects your personality and is a sanctuary for relaxation and self-expression. At Infinity Painting LLC, we take pride in our residential painting services in Prospect, CT, where we transform houses into homes. Our team of skilled painters understands the importance of attention to detail, quality materials, and professional craftsmanship.
Whether you're looking to refresh the look of a single room or revitalize the entire exterior of your home, we have the expertise and passion to exceed your expectations. From meticulously preparing surfaces to delivering flawless finishes, we ensure that every stroke of our brush enhances the beauty and value of your property.
Our comprehensive residential painting services include interior painting, exterior painting, trim work, and more. We use premium paints that provide stunning colors, durability, and protection against the elements. With our personalized approach, we work closely with you to understand your vision, providing expert advice and guidance.
At Infinity Painting LLC, your home should be a source of pride and comfort. Let us bring our expertise and creativity to transform your residence into a space that reflects your style and leaves a lasting impression.
Delivering Vibrant Color and Perfect Finishes: Our Superior Painting Services
Prospect, CT Local Information
About Prospect, CT - A Charming Town We Serve
Nestled in New Haven County, Prospect, CT, is a picturesque town known for its rural charm and welcoming community. As the leading professional painters serving Prospect, Infinity Painting LLC is honored to be a part of this vibrant community.
Prospect's rich history and small-town atmosphere offer a tranquil escape from the hustle and bustle of city life. The town's commitment to preserving its natural beauty and fostering a strong sense of community is evident in its numerous parks, scenic trails, and community events.
Infinity Painting LLC is dedicated to contributing to the aesthetic appeal of Prospect. 
Our professional painting services aim to enhance the town's architectural character while adding value to the homes and businesses within its boundaries. We pride ourselves on serving Prospect, CT, with exceptional painting expertise. From historical landmarks to charming neighborhoods, our skilled team of painters understands this community's unique needs and styles. We prioritize delivering personalized service, superior 
craftsmanship, and reliable results that exceed expectations.
At Infinity Painting LLC, we strive to create lasting relationships with the residents and businesses of Prospect. We are committed to enhancing the beauty of this wonderful town, one brushstroke at a time. Contact us at (833) 724-6828 to experience our exceptional painting services and see why we are the preferred choice for professional painters in Prospect, CT.