painting CONTRACTOR IN OXFORD, CT
As your premier professional painters in Oxford, CT, Infinity Painting LLC brings a unique blend of craftsmanship, experience, and dedication to every project. We are more than just painters – we are skilled artisans committed to transforming spaces, whether residential or commercial, into vibrant, beautiful settings in which you can take pride.
Our range of services extends from expert interior and exterior painting to meticulous deck staining and restoration, all aimed at enhancing your property's aesthetic and functional appeal. We are well-versed in handling various surfaces and spaces, leveraging years of industry experience and advanced techniques to deliver top-notch results.
Every brushstroke should tell a story of professionalism, precision, and an unwavering commitment to quality. Each project we undertake is treated with utmost importance, guaranteeing a lasting finish that meets and surpasses your expectations.
At Infinity Painting LLC, we take immense pride in contributing to Oxford, CT's beauty, one property at a time. So, entrust us with your painting needs and watch us revitalize your space with impeccable attention to detail and a touch of artistic flair. Contact us today at (833) 724-6828, and let us set the stage for your property's transformation.
Professional Commercial Painters: Your Trusted Contractor Company for Superior Results in Oxford, CT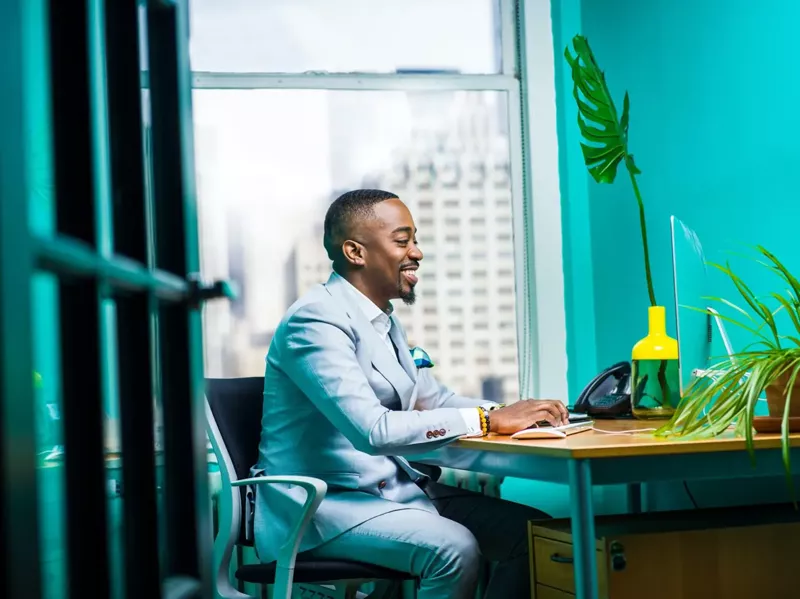 A well-maintained and appealing business environment is crucial in creating a positive impression on your clients and employees. At Infinity Painting LLC, we are committed to helping you craft such a space with our professional commercial painting services in Oxford, CT.
Our team, composed of experienced and detail-oriented painters, is prepared to handle projects of any scale. Whether you own a charming small-scale boutique or manage a sprawling corporate complex, we deliver services tailored to your needs.
We focus on using high-quality, durable paints and advanced techniques, ensuring that the finished product not only elevates the aesthetic appeal of your commercial property but also withstands the test of time. We recognize that time is of the essence in business operations, so we prioritize efficiency and timeliness in our work. Our streamlined process is designed to minimize disruption to your business activities while ensuring a quick and thorough service. With Infinity Painting LLC, you'll receive a blend of promptness, professionalism, and exceptional results.
Deck Staining & Restoration: Wallpaper and Painting Services by a Professional Contractor Company in Oxford, CT
Decks are a crucial part of a property's outdoor appeal and functionality. At Infinity Painting LLC, we provide top-tier deck staining and restoration services in Oxford, CT, designed to restore the beauty and extend the lifespan of your deck.
Our comprehensive service includes meticulous cleaning, stripping off old paint, and applying a protective stain. Your deck should blend seamlessly with your home's exterior aesthetics and withstand various environmental conditions. Hence, we choose our staining products for their superior quality and durability.
Our team has the skills and tools to deliver a seamless restoration, giving your deck a fresh, renewed look. Trust us to bring back the vibrancy of your outdoor space and transform it into an inviting gathering spot for friends and family.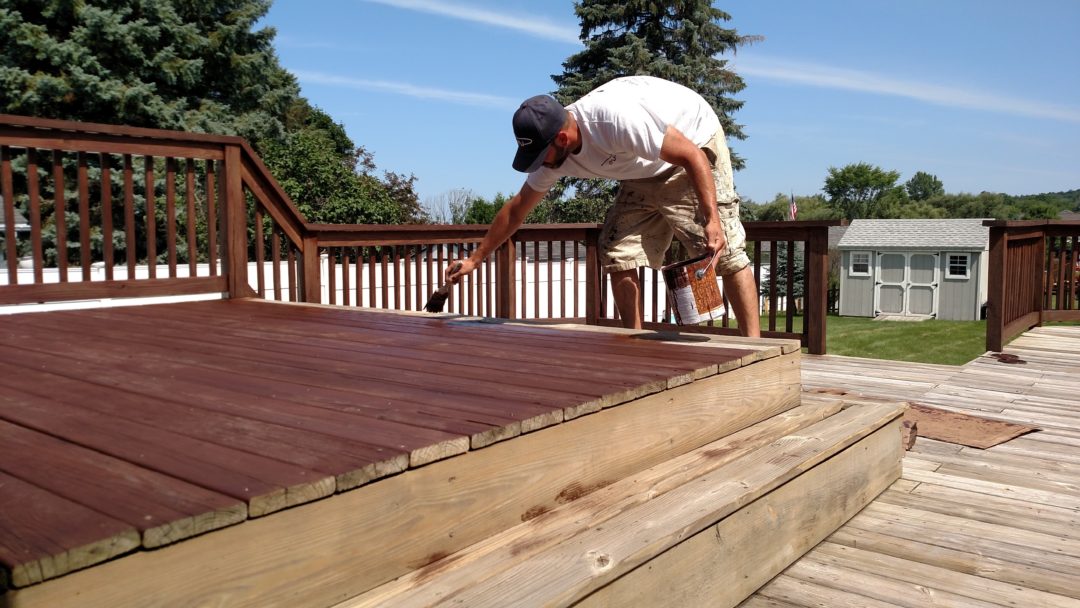 Your Trusted House Painting Company: Contractors and Painters Delivering Exceptional Paint Jobs in Oxford, CT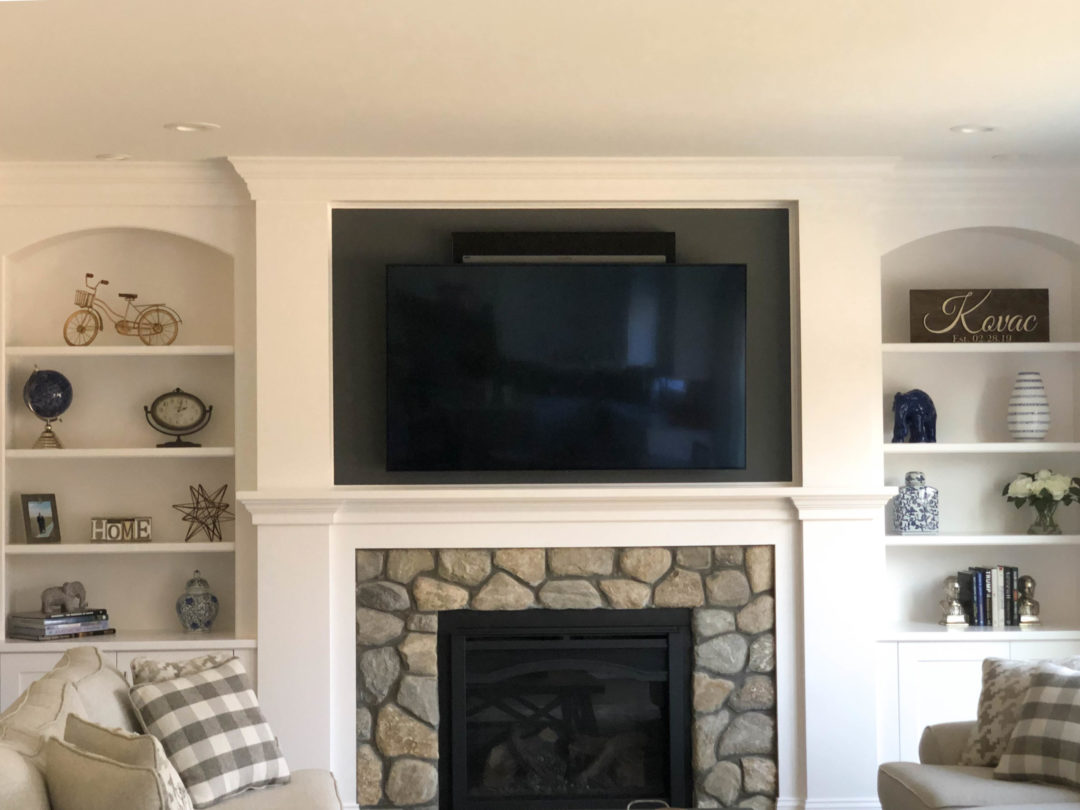 Your home should reflect your style and personality and where you feel comfortable. At Infinity Painting LLC, we help create such spaces with our professional residential painting services in Oxford, CT.
Our team of skilled painters brings a wealth of experience to your project. They listen to your vision, understand your color preferences, and deliver a painting service that resonates with your personal taste. We pay attention to every detail, ensuring precision in every stroke.
Our comprehensive services cater to all your needs, from interior walls that reflect warmth and comfort to exteriors that can endure varying weather conditions. 
We use high-quality paint that ensures a smooth, long-lasting finish, adding significant value to your property. Your satisfaction is our topmost priority, and we strive to exceed your expectations with our impeccable painting services. Partner with us and watch us transform your residence into a dream home.
painting Services We Offer
Oxford, CT Local Information
Celebrating the Spirit of Oxford, CT - From Infinity Painting LLC's Perspective
Infinity Painting LLC is not just a service provider; we are a part of the vibrant Oxford community. Located in the heart of New Haven County, Oxford, CT, holds a special place in our hearts. This charming town is a delightful blend of historical richness, rural landscapes, and modern amenities, making it an ideal place for residents and businesses.
We love working in this community that beautifully intertwines the tranquility of the countryside with the bustling energy of its thriving local businesses. The town is a testament to Connecticut's innate charm and resilience, from the lush green trails of Southford Falls State Park to the inviting local shops and restaurants that dot the main streets.
As active community members, we understand the local needs and aesthetic preferences. This connection helps us deliver a service that meets and exceeds our client's expectations. In Oxford, we're not just painting homes or businesses but enhancing the canvas of a community we love.